Regular price
8,641.66 ฿ THB
Regular price
0.00 ฿ THB
Sale price
8,641.66 ฿ THB
Unit price
per
Sale
Sold out
Our Kaiteki Floor Sofa Recliner has now been updated with an innovative technology fabric option. This advanced material provides a silky and smooth surface, creating the perfect seat for unwinding and relaxing after a long day. It's scratch-proof and waterproof too, which makes it perfect for our furry friends to lounge during the day.
Crafted from cooling polyester-based synthetic fibers, the technology fabric used in the Kaiteki floor sofa recliner is also durable and easy to clean. It's easy to care for your recliner, and keep it in top-notch condition for years to come.
The Kaiteki Floor Sofa Recliner with technology fabric is a luxurious seating option that perfectly blends comfort and style, while not sacrificing on practicality.
Available Colours:
Grey / Off-white / Charcoal
View full details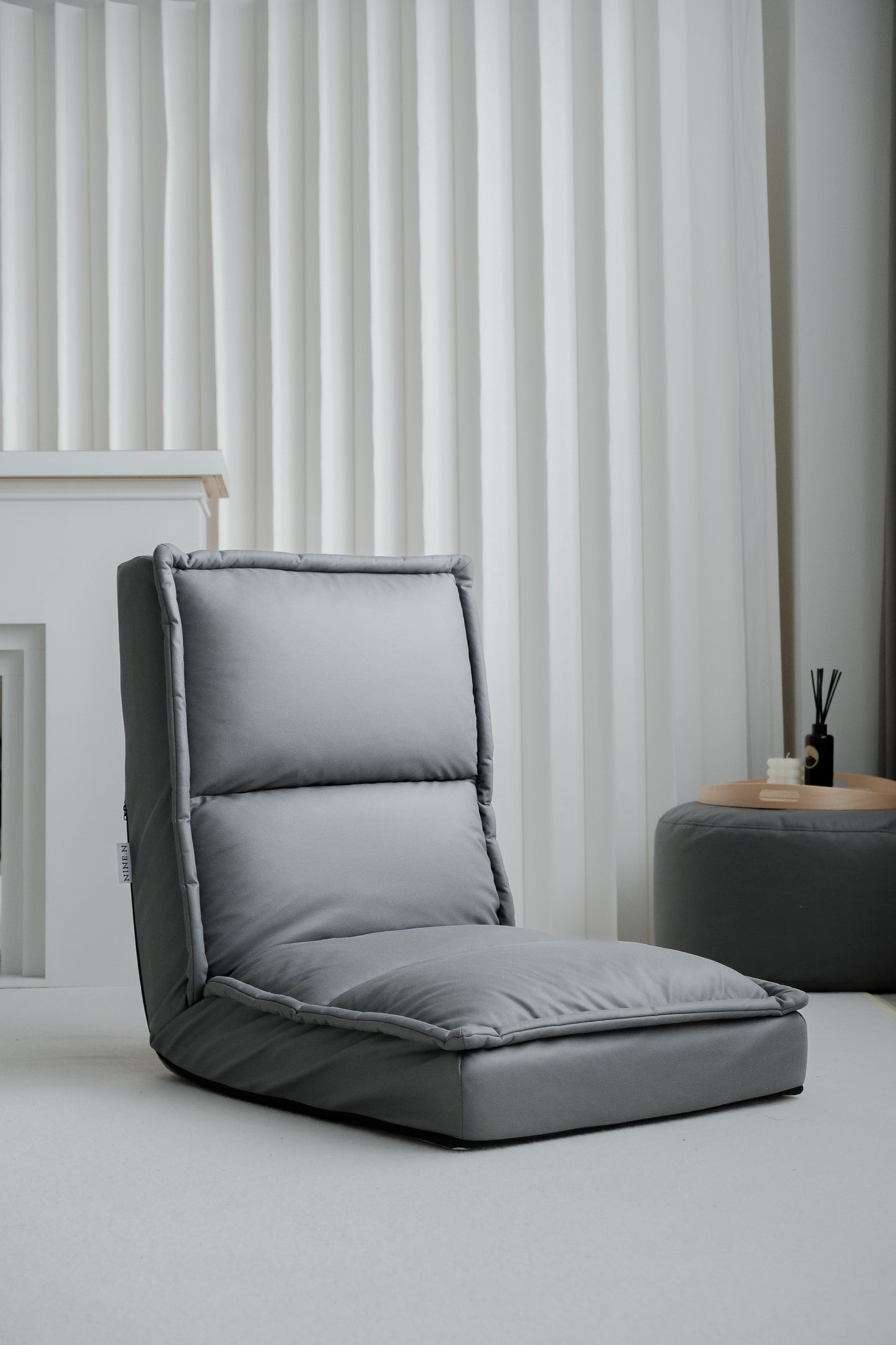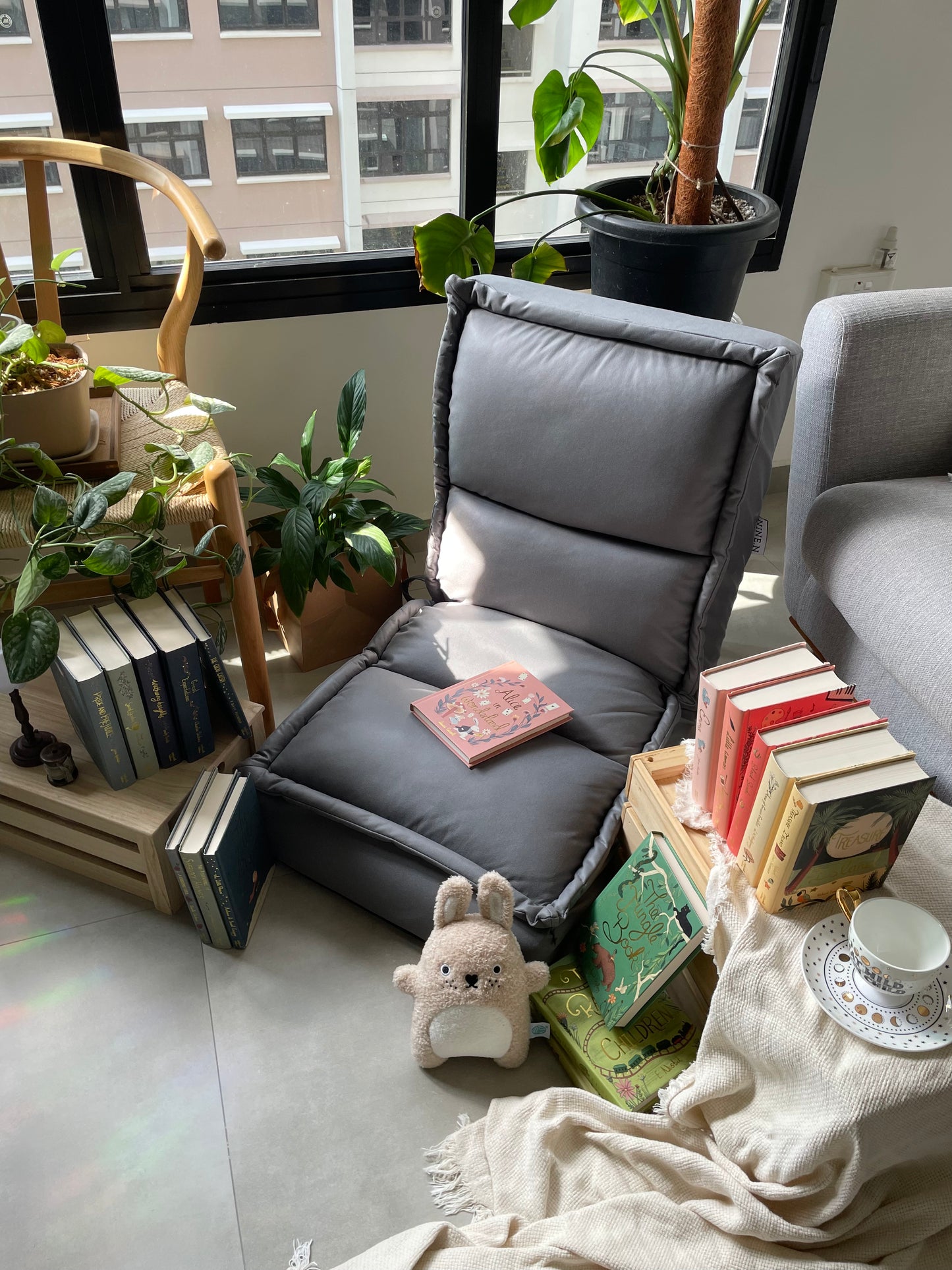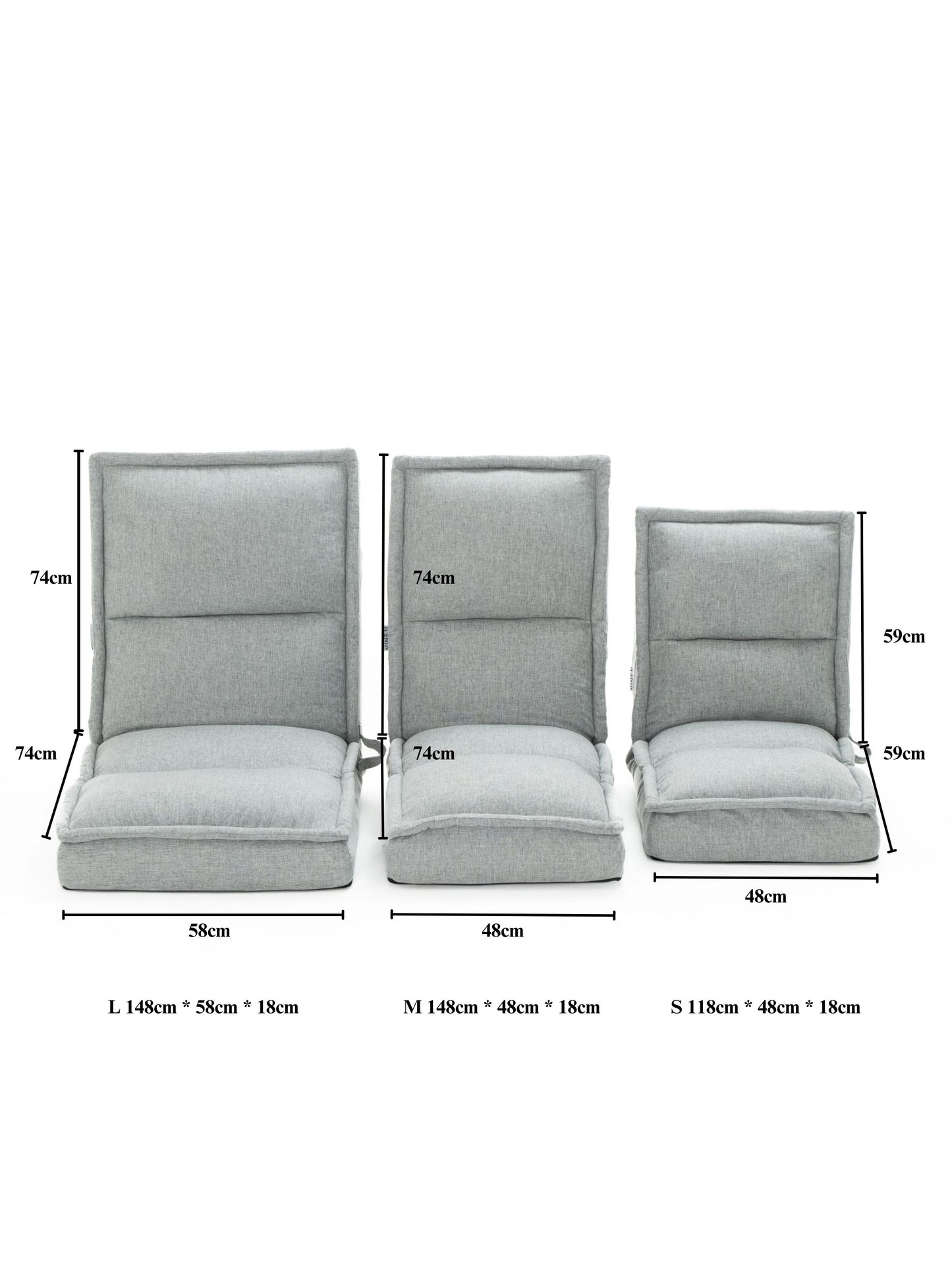 Product Features
High Density Foam

Removable Cover

High Volume Cushion

Portable with a Handle

Cushioned Around the Edges

Anti Slip

Available in 3 sizes S, M, L

Removable of covers and cushions for washing
Product Details
Material

Technology Fabric that is water resistant
High-Density Foam (25D)
Steel Tube Frame
Features

Five reclining positions, can be laid flat
Oxford Fabric w/ Anti-Slip Protection
Sofa cover is washable; Inner foam is covered by non-woven fabric
Portable; Comes with handle
4 grids with high volume cushion
Can hold up to a maximum of 110KG
Water Resistant
Move the Floor recliner regularly to avoid the anti-slip and the flooring having too much friction.
Maintenance

Vacuum your sofa regularly
If something spills on your furniture, soak it up with a clean, moist cloth. Scrubbing the stain into the fabric with the cloth will make it much more difficult to remove, and ruin the fabric's surface. For optimal results, dab and lift the stains gently.
A mild detergent can be used for slightly more tenacious stains and spills, but remember not to scrub the stain; instead, try to lift it. To avoid shrinking the cloth, linen covers should be washed at 30 degrees or less and spun slowly.
When the wash has finished, remove the covers from the machine immediately to avoid creasing as much as possible. Hang the covers out to dry over a drying rack and be sure not to use pegs or clips that pinch and mark the fabric.
Note

15 months warranty on the Floor Recliner Frame
Keep recliners away from direct sunlight
Please allow 2-3cm measurement discrepancy  
Actual colours may differ slightly from the image shown