Regular price
$539.00 SGD
Regular price
$0.00 SGD
Sale price
$539.00 SGD
Unit price
per
Sale
Sold out
The Beddo Floor Sofa features a multi-seat design and room for multiple throw cushions (including the two cushions that comes bundled with a Beddo), making it perfect for watching movies, gaming, or simply lounging with family and friends.
It's also easily convertible to become a bed that's big enough for two, making it perfect as an extra bed for guests who are staying over for the night.
The adjustable headrest can be moved upright when the Beddo is laid flat so the pillows can stay in place. 
Available Colours:  
Grey / Ivory 
View full details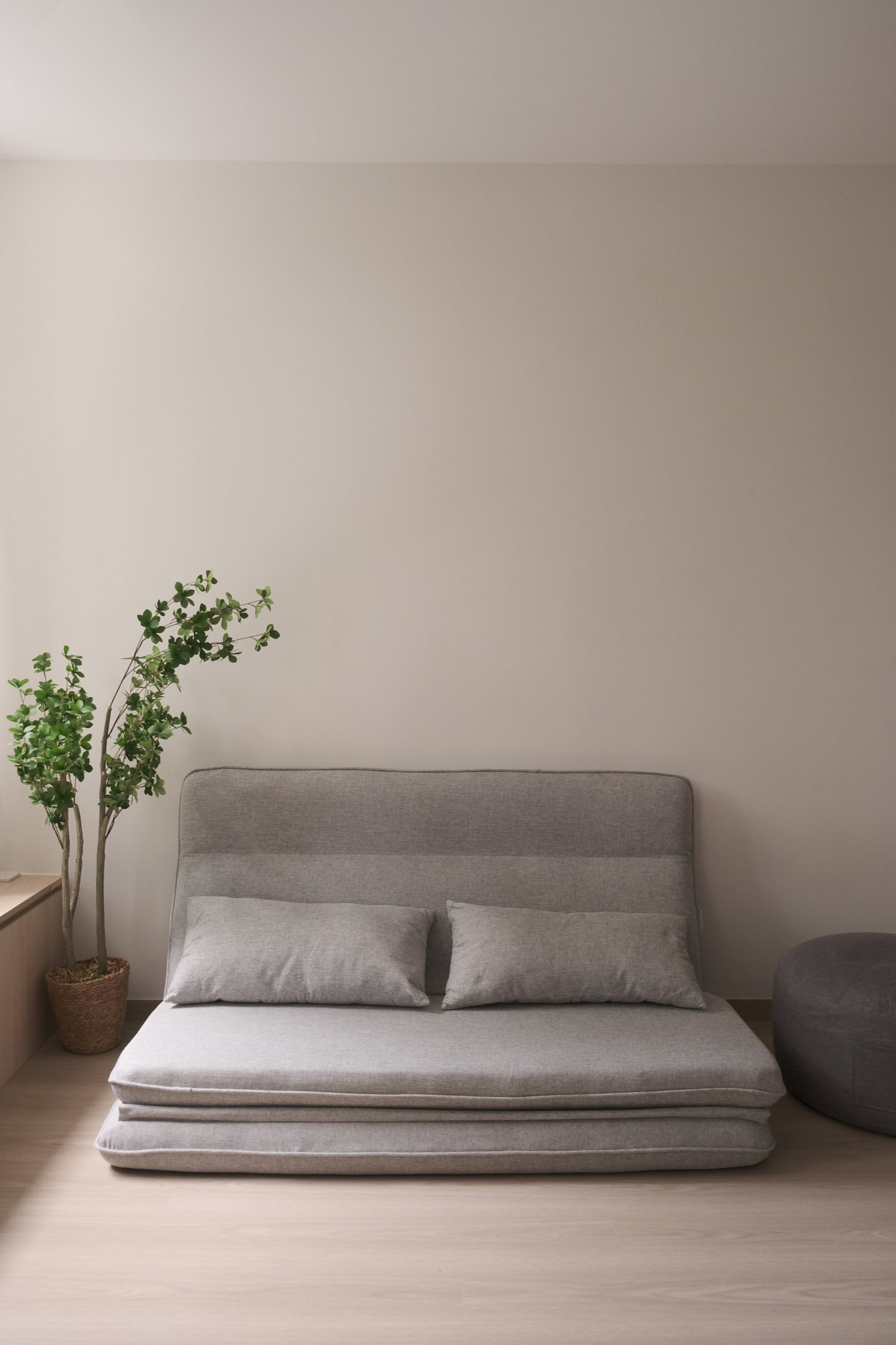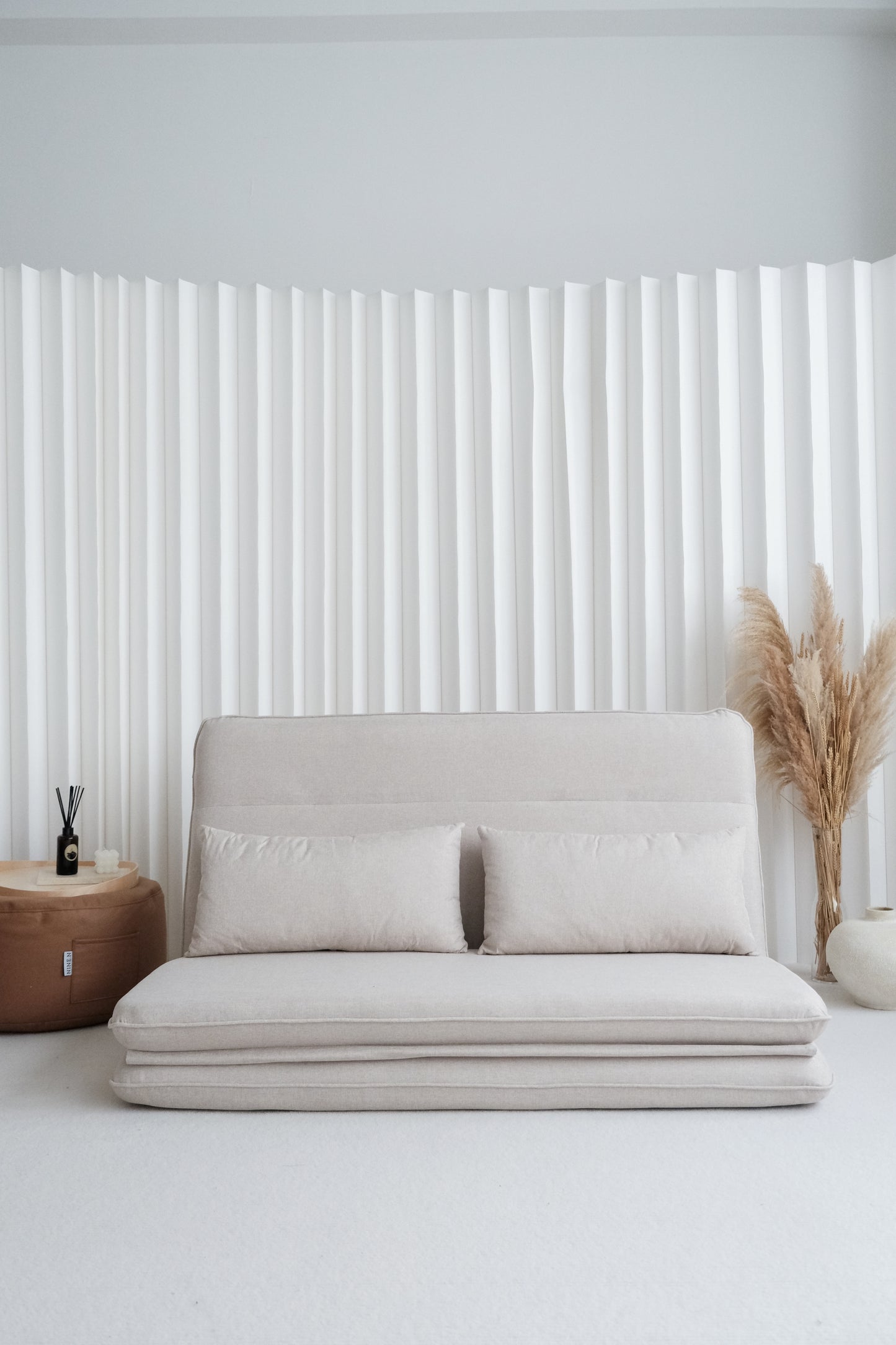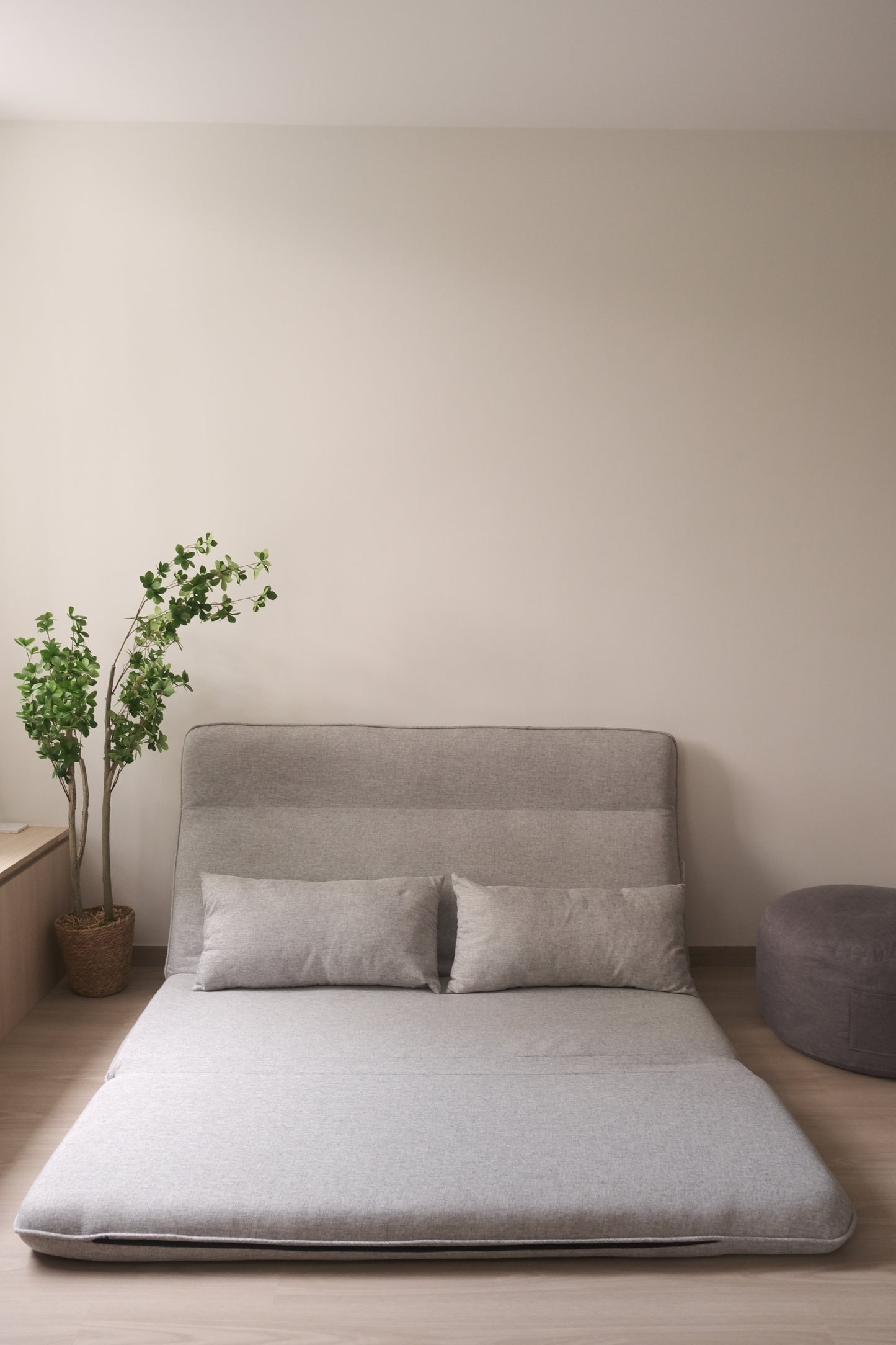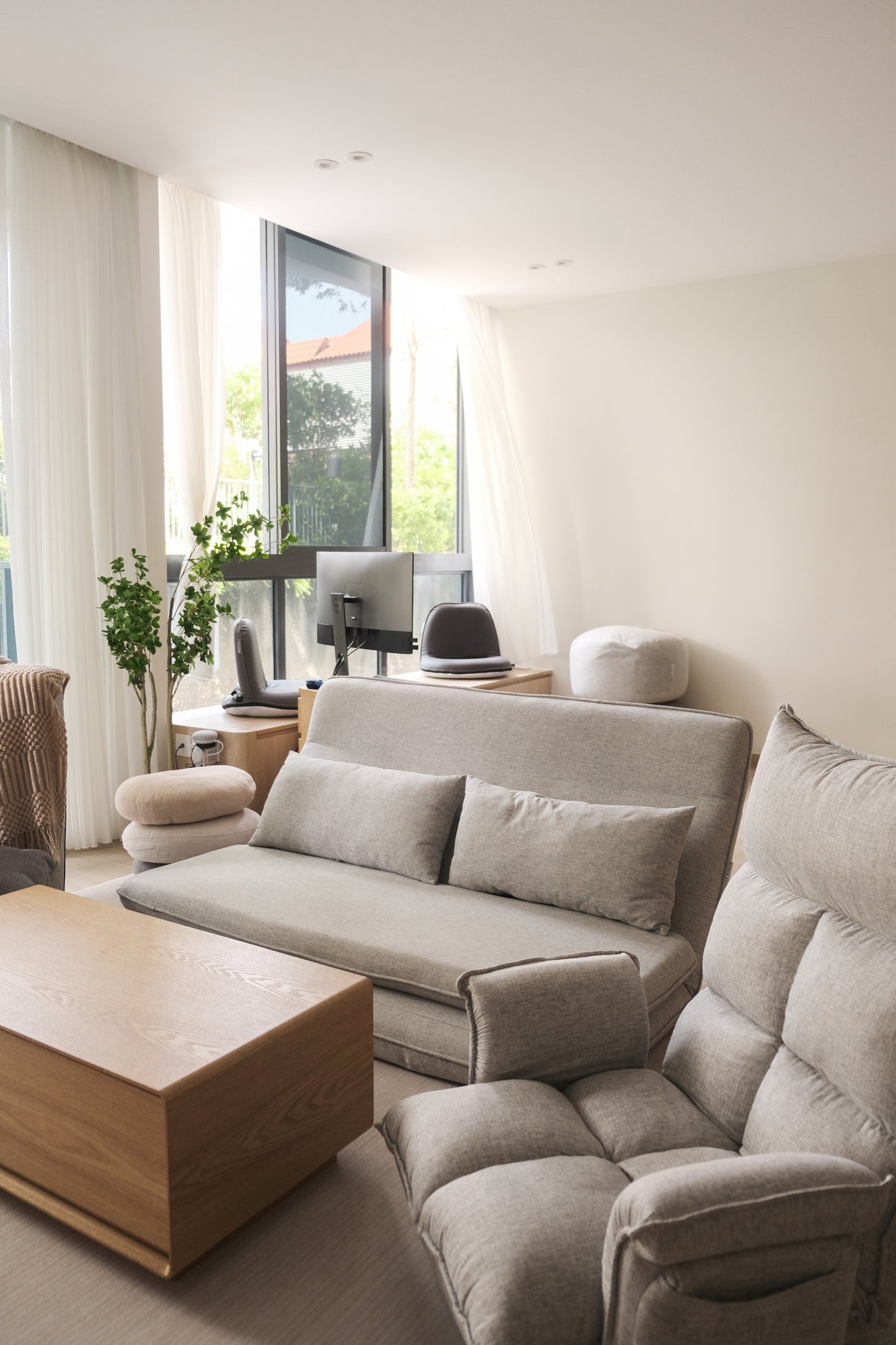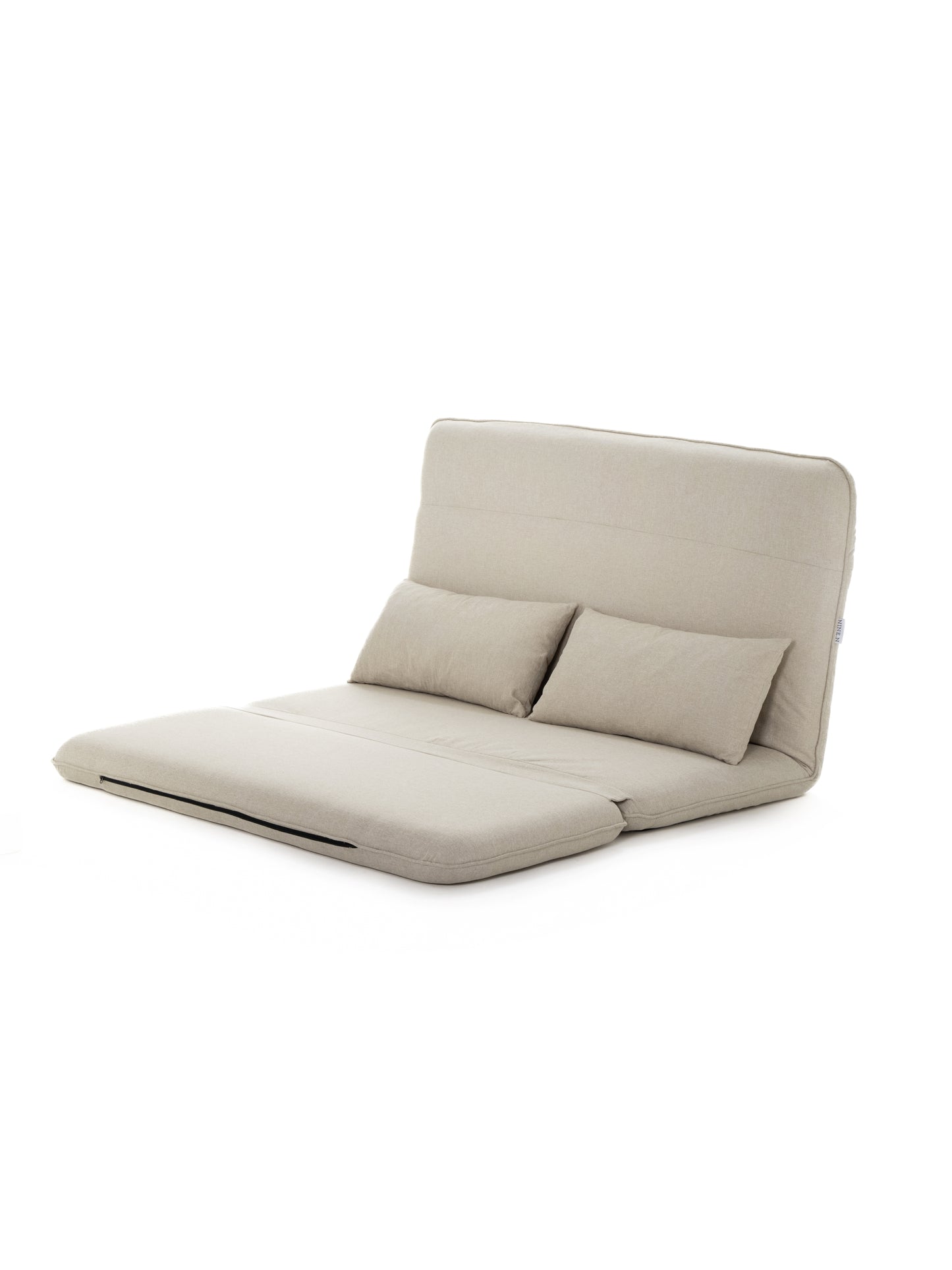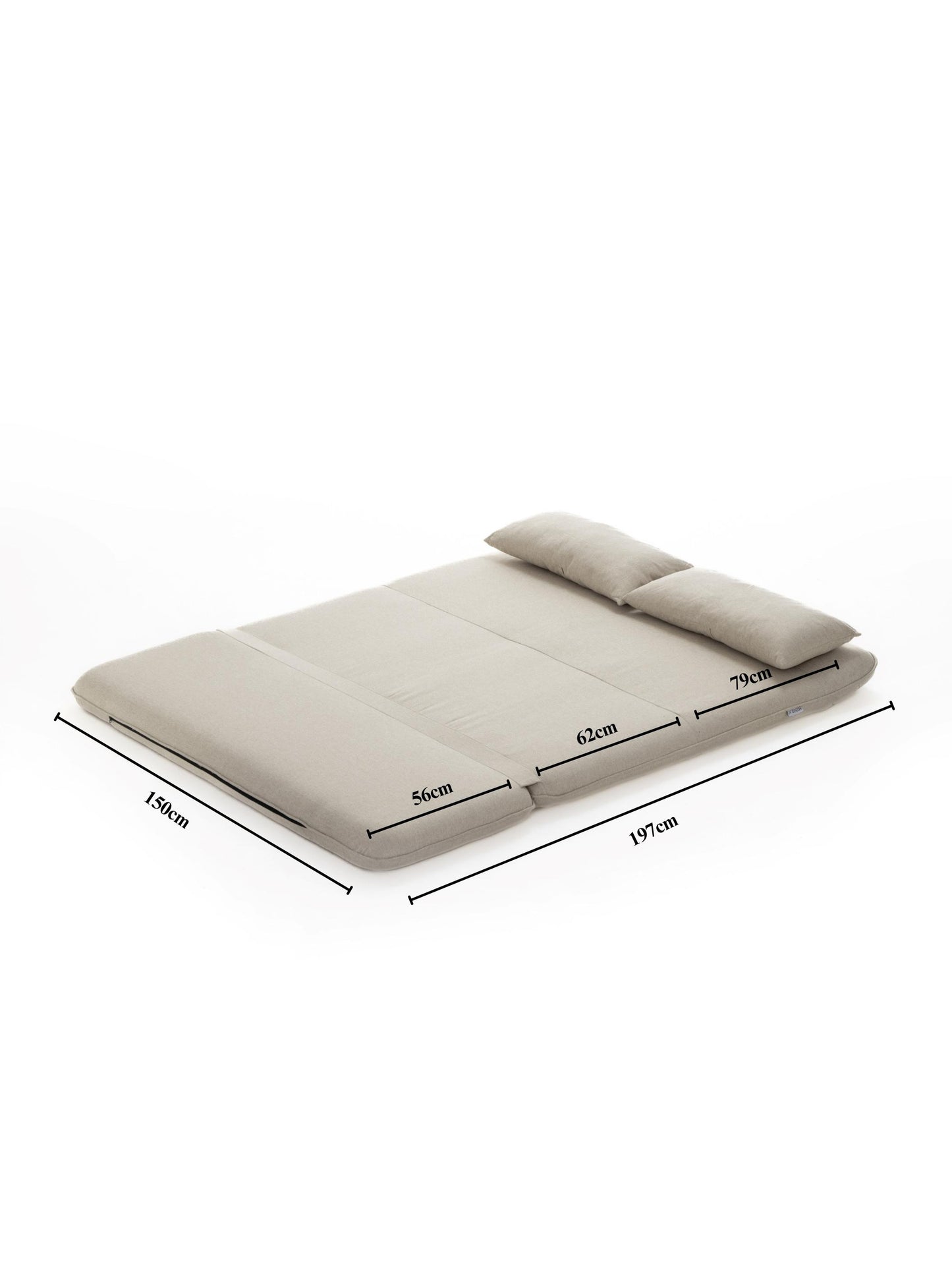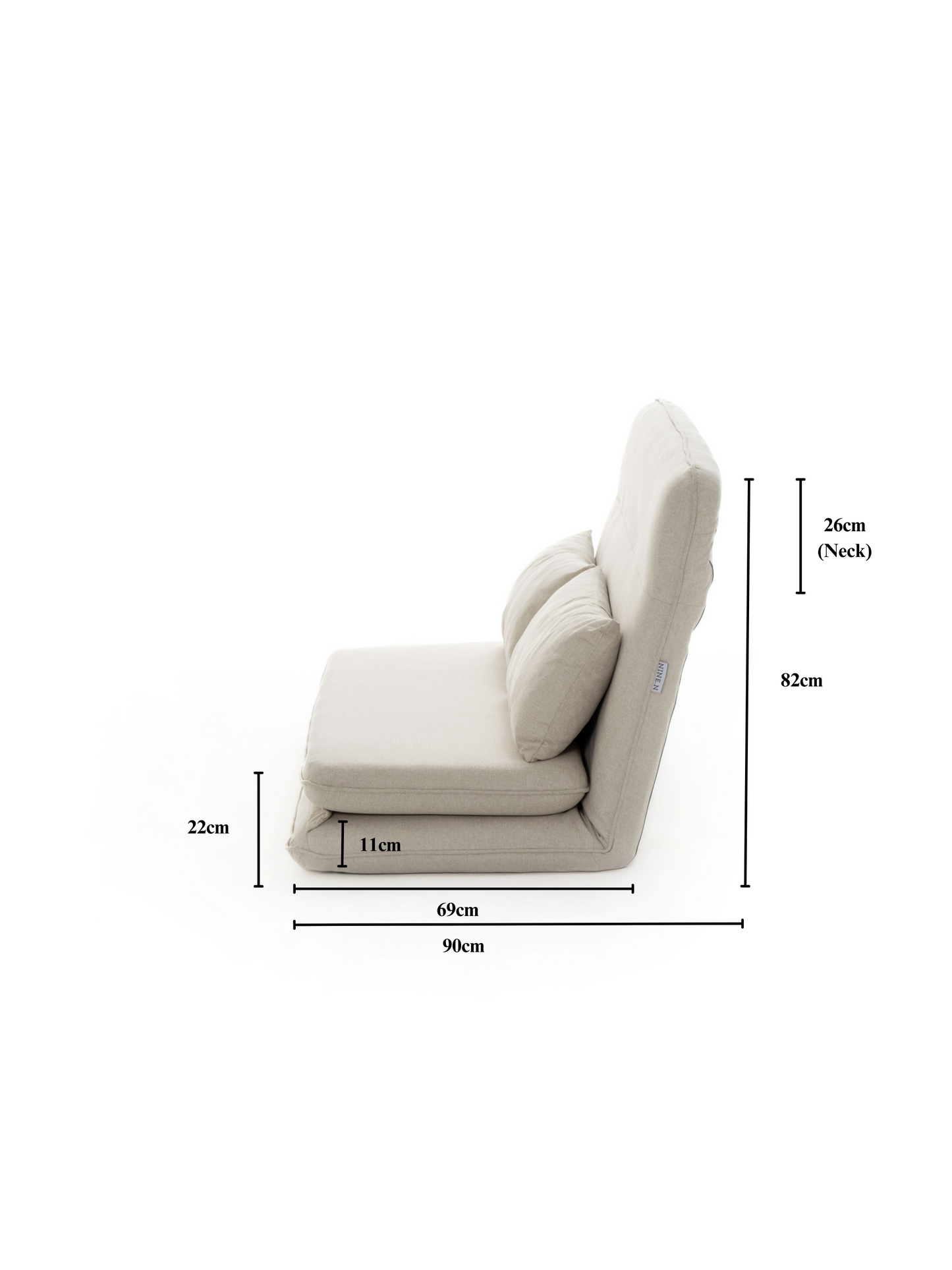 Product Features
Convert to a Queen size bed

Adjustable backrest & neckrest; Press down to restart the mechanism
Product Details
Preorder important notes

Preorder for BEDDO IN LINEN is now open! From now until 1st October 2023, preorder and enjoy a 20% discount on the usual price!

Use the promo code [ICANWAIT] to enjoy the discount.

Important Notes:
- The waiting time is around 1 months.
- Please only place an order if you are comfortable with the waiting time.
- Once payment has been made, the order is non-refundable.
- Delivery is expected to be on 3rd Week of October 2023, subject to shipment delays.
- You will be notified of any delivery arrangements at least one week in advance.
- Follow our Instagram for shipment and product updates.
- No stacking of discount codes.
- Get 180 NINE.N rewards points (worth $9 cashback) when you pay through PAYNOW.

Thank you for choosing to preorder with us. We look forward to you receiving your Nine.N products!
Material

Linen Fabric 
High-Density Foam (25D) 
Features

14 reclining positions (Back & Head Rest)
Anti-slip at the bottom
Sofa cover is Non-Removable, additional cover* is available for purchase
Can hold up to a maximum of 2 adults' weight; up to 110kg in force
Size: 150cm (Full measurement details are available in the product gallery)
Weight: 22KG

*The additional cover comes with an overlay cover + 2 pillow cases. 
Maintenance

Vacuum your linen sofa regularly
If something spills on your furniture, soak it up with a white, clean, moist cloth. Scrubbing the stain into the fabric with the cloth will make it much more difficult to remove, not to mention ruining the fabric's surface. For optimal results, dab and lift the stains gently.
A mild detergent can be used for slightly more tenacious stains and spills, but remember not to scrub the stain; instead, try to lift it. To avoid shrinking the cloth, linen covers should be washed at 30 degrees or less and spun slowly.
When the wash has finished, remove the covers from the machine immediately to avoid creasing as much as possible. Hang the covers out to dry over a drying rack and be sure not to use pegs or clips that pinch and mark the fabric.
Note

15 months warranty on the floor sofa bed frame  
Please allow 2-3cm measurement discrepancy  
Actual colours may differ slightly from the image shown
Non-waterproof